RAMANAGARA: Chaos and confusion prevailed on the first day of toll collection on the 10-lane expressway between Bengaluru and Mysuru with some motorist complaining of damage to their vehicles due to faulty boom barriers, technical glitches marring toll collection and protest by various groups opposing collection of toll without providing basic facilities.
Several motorists also argued with the toll plaza staff over high toll for short distances like Ramanagara, long waiting time despite toll being collected through FASTag among other issues. Faced with a string of issues, toll collection was suspended for the day.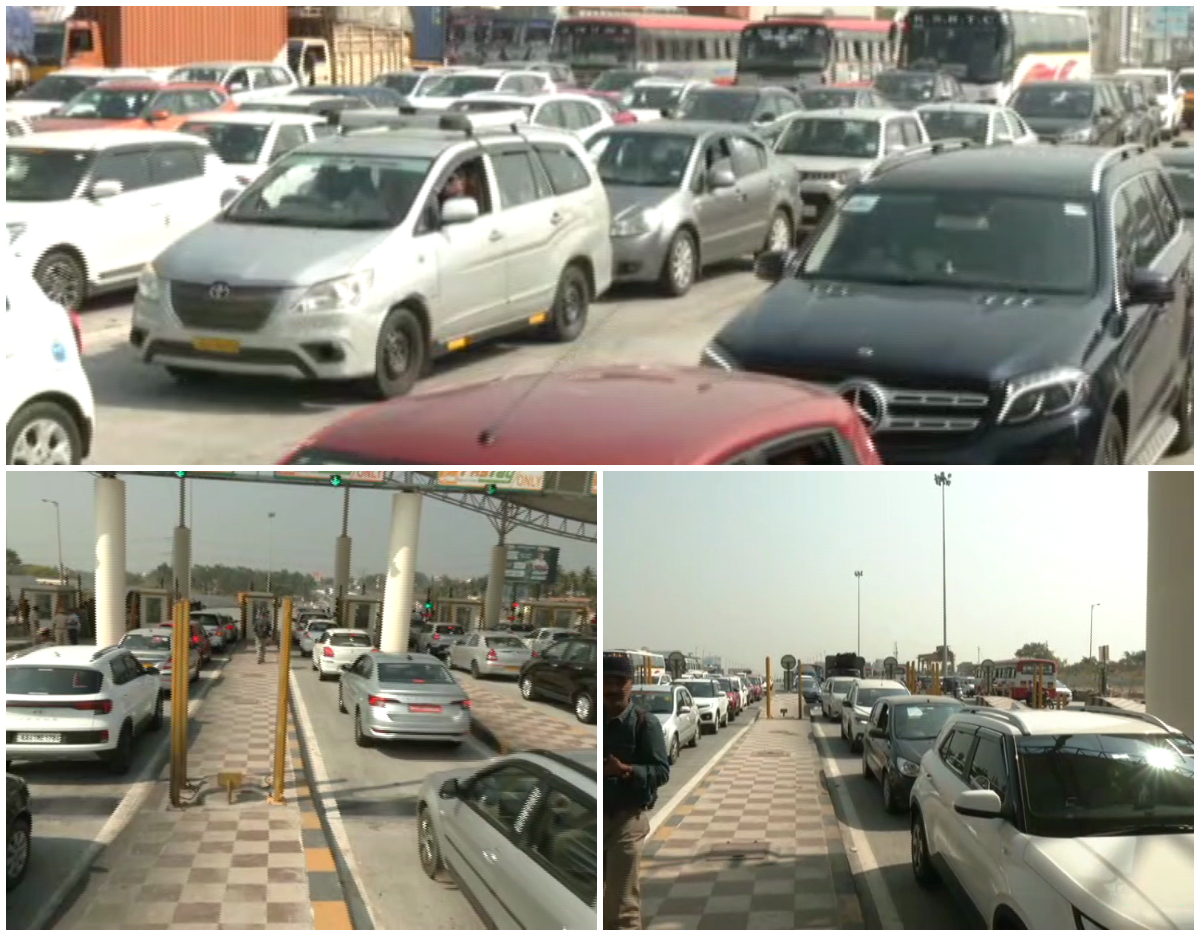 The police had been deployed right from 8 am at the Sheshagirihalli toll plaza near Bidadi in Ramanagara taluk to prevent any untoward incident.
Earlier in the day, Youth Congress workers and pro-Kannada groups protested against collection of toll without providing basic facilities and completion of the services lanes.
Wearing black bands and raising slogans against the government, they demanded that toll should not be completed till the service roads are completed. They also got into an argument with the police. They were detained for some time and later released.