BENGALURU: With BPL cardholders not getting free treatment up to Rs 5 lakh under the Ayushman Bharat scheme, Health and Family Welfare Commissioner Randeep D has warned the information centre staff posted in private hospitals of action.
The Government of India has implemented Ayushman Bharat, a National Health Protection scheme for the benefit of the poor. This scheme has been implemented in the state as well and it aims to provide healthcare facilities and services to the poor up to Rs 5 lakh. But patients who have BPL cards are not getting benefits from them, and they are struggling to pay huge bills in private hospitals.
Information centres have been set up in each government and private hospital to provide information about the Ayushman Bharat scheme, but patients and their relatives are allegedly not receiving adequate information about it. It is alleged that the information centre staff are in cahoots with private hospitals to deny free treatment to patients while the hospitals make profits.
Somashekhar, a BPL card-holder, brought his wife from Kolar to St John's Medical College and Hospital for cancer treatment, but the information center staff of the Ayushman Bharat Health Scheme in the hospital have not entered any information. Many such complaints are heard regularly in the city.
"My wife is suffering from health issues and the doctors in our hometown suggested that she go to St John's Hospital. The doctors suggested to get the Ayushman Bharath card, but when I asked them, they said they could not give me the application. When the doctor gave the letter, the information centre staff gave me a form and I gave all the related documents to them. The staff then asked me to bring a letter from the Kolar doctor. When I asked them about it, they told me to pay up the entire bill and said the rules are the same for everyone. They said I should get my wife discharged from the hospital", said Somashekhar.
Health and Family Welfare Department Commissioner D Randeep spoke to the media about the issue and said", When private hospitals are enlisted for these kinds of schemes, they should provide give free treatment to BPL card-holders. There is a district coordinator in every district and in both the private and public sectors, there are Arogya Mithras to give information about all the health schemes. We have more than 500 Arogya Mithras".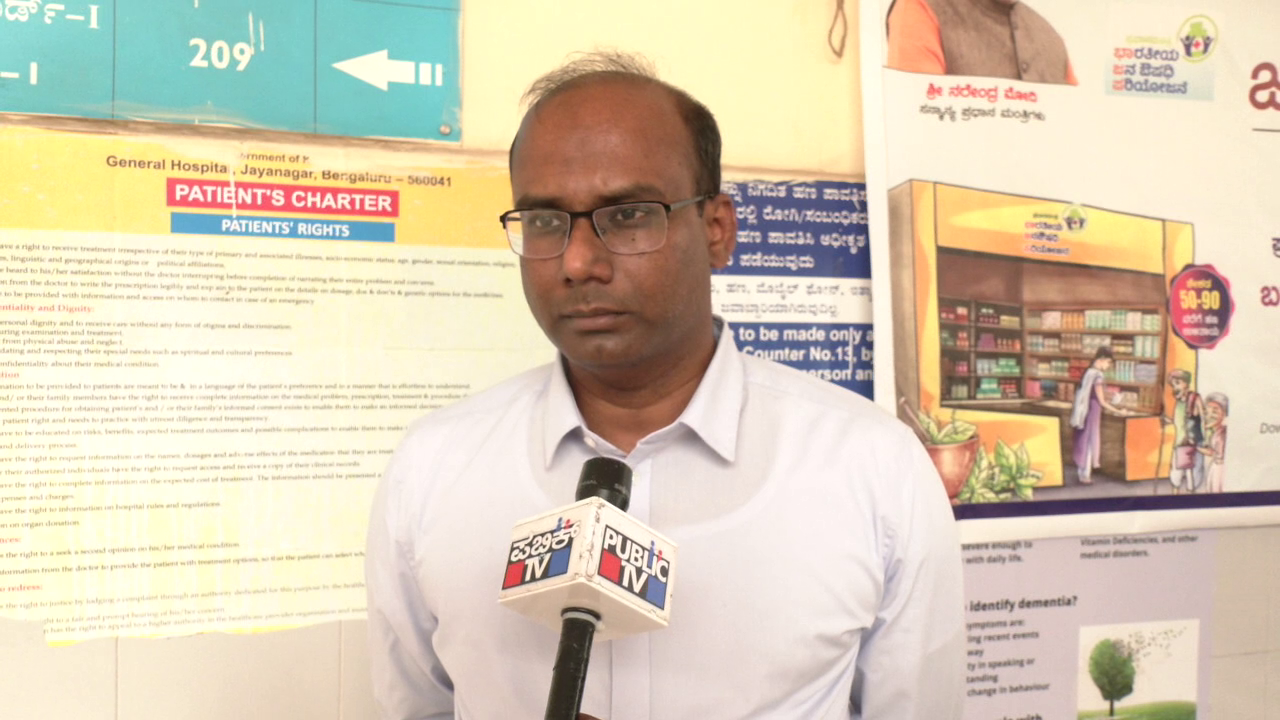 "There is a helpline number for the National Health Authorities where people can register complaints if the staff do not respond. Even the Suvarna Arogya Suraksha Trust (SAST) has a tollfree helpline number. The tollfree number is on our SAST website and patients can file complaints. The patients should request pre-authorisation within 24 hours in emergency cases, and in other cases, entries should be made within 48 hours. If there is a lapse on the part of our staff, we will take strict action", he added.