One of the best news we heard this week was that Komolika might return in the Kasautii Zindagii Kay reboot that Ekta Kapoor is slated to launch. It will be so nostalgic to watch the popular vamp back on television. Every '90s kid, who has lived through the Kasautii era, still remembers everything about Komolika. The music, makeup, look – all of it is still pretty fresh in our minds. In fact, it's just a couple of TV villains who have managed to make that impact on us and leave us impressed. For instance, Sudha Chandran as Ramola Sikand and Ashwini Kalsekar as Jigyasa in Kasamh Se. Meghna Malik, as Ammaji in Laado, was also one of the most strong female villain characters onscreen.
How we wish we saw these villains back on the small screen. Not that the current onscreen vamps are bad. In fact we absolutely love Shagun in Yeh Hai Mohabbatein and Yamini in Naagin but the vamps of the past were iconic. They stood out and how! More than watching the female protagonists fight for justice and against all the obstacles, we were excited to watch what the next moves of these vamps would be. Be it planning a murder or getting the main leads divorced on the show – they have done it all; sometimes for the sake of money and sometimes just because they are jealous. In fact, I still remember one instance in YHM, where Shagun expressed how much she misses conspiring against Ishita after she moved to another country with Mani. You see, for them being bad is being good.
Here are some TV vamps we would love to watch again on the small screen.
Urvashi Dholakia as Komolika
No one else but her! Nobody can pull off a 'Komolikaaa' like her. She was so badass and so stylish, we can't even. Komolika's looks from the show were all the rage back then as everyone wanted to look the way she did. Her sarees and quirky blouses were the talk of the town.
Sudha Chandran as Ramola Sikand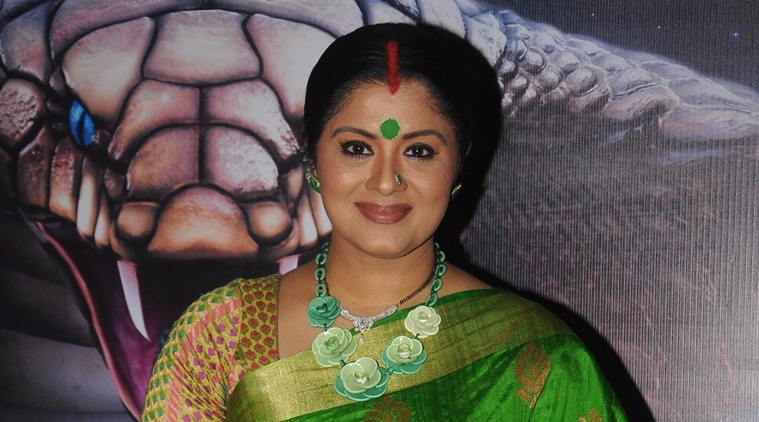 Kahin Kisi Roz was also one of those shows that we have grown up watching, so Ramola Sikand is a name that's on the tip of our tongue when we talk about TV vamps. She was the total opposite of Yamini from Naagin and quite vicious. Sudha Chandran's long bindis had also become the trend then.
Meghna Malik as Ammaji
Meghna portrayed the role of Ammaji with such perfection you would hate her instantly. But you will have to agree that you love her despite hating her so much. She was merciless, mean and badass.
Kamya Panjabi as Sindhura
Cinderella's stepsisters will feel so good about themselves after watching Banoo Main Teri Dulhann. Because they are not as evil as Sindhura is on the show. Kamya played the evil, greedy stepsister who goes to the extent of killing her brother, his wife and even sending her ex-husband to jail.
Ashwini Kalsekar as Jigyasa
We can't believe that from making us hate her, Ashwini has actually moved to making us laugh with the Golmaal franchise and All The Best. Jigyasa was yet another stepsister who would plot and conspire against her bhabhi because of all the insecurities and money, of course. Kasamh Se is definitely one show that we wouldn't mind watching again.