We have seen in movies how an ordinary girl falls in love with a charming Prince and dreams of becoming his forever. And, seems Meghan Markle is the one of that kind girl, whose dream came true in reality.
And, here is the proof that Meghan Markle got the love of his life and said 'I do' in the fairytale wedding. Finally, two days before Meghan, Duchess of Sussex gave people across the world countless real images that come as the best memes of 2018. When the royal couple came out to depart from St. George's Chapel in the horse-drawn carriage, Meghan's expression was killer and that expression took the internet by storm.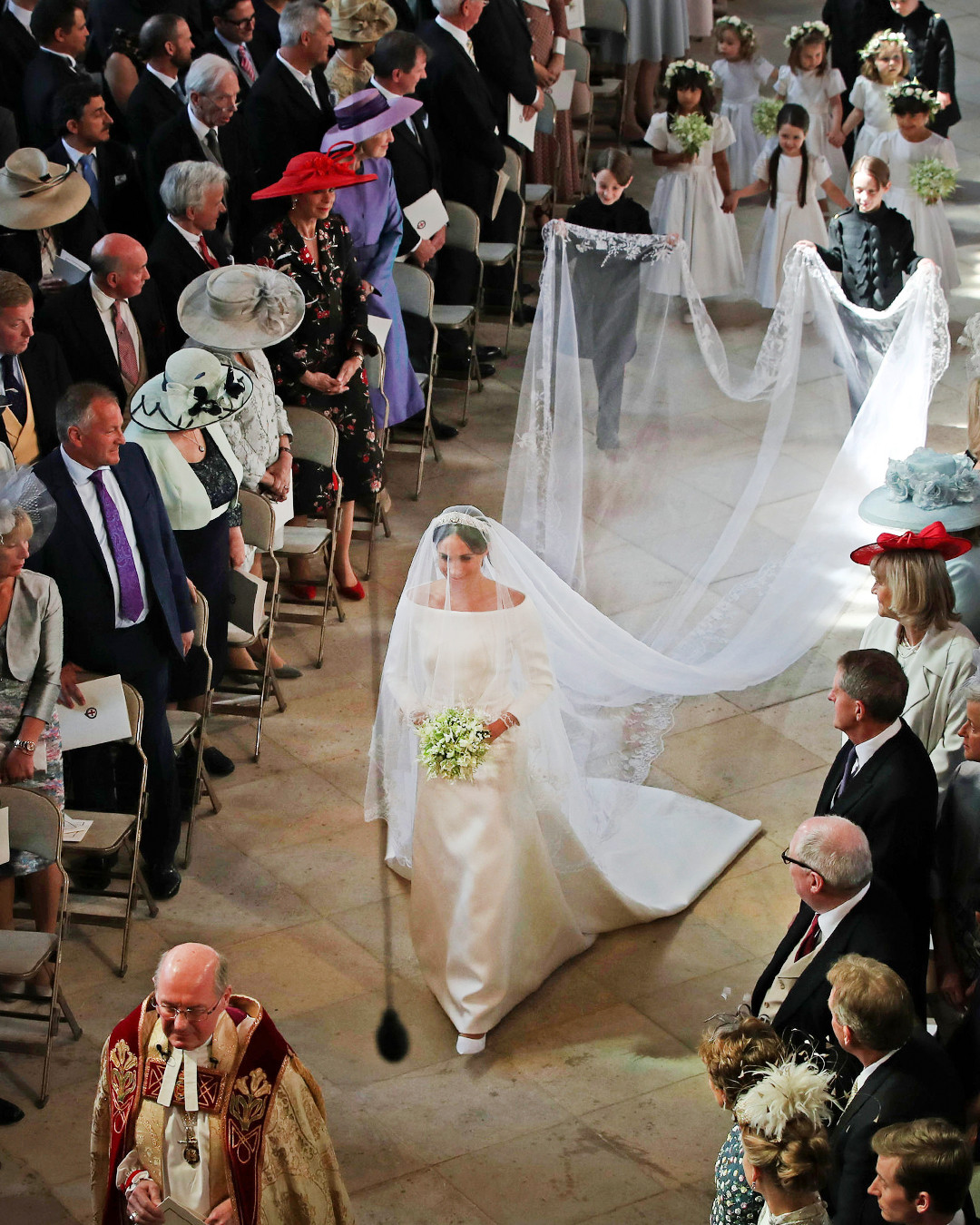 There is surely someone somewhere furiously typing a script of a Royal comedy in which the frame freezes here and the main character says: "Yup. That's me. You probably wonder how I ended up here?" #RoyalWedding, one user wrote.
Here, have a look how Meghan's pic turns as the best memes of 2018:
That look you make when you just secured that Duchess title. #RoyalWedding pic.twitter.com/E0CeM23khs

— Anthony Dominic (@alloveranthony) May 19, 2018
https://twitter.com/MarkDiStef/status/997822869106249728
When you just lit 2 billion people up with social justice preaching. pic.twitter.com/cWpgPUC7aA

— R. Eric Thomas (@oureric) May 19, 2018
When you know your tiara is EVERYTHING. #royalwedding pic.twitter.com/LdkUFyzzzO

— Michelle Monaghan (@realmonaghan) May 19, 2018
https://twitter.com/danish_speakx/status/997894625934348288
Many Tweeps shared a throwback picture of Duchess of Sussex outside Buckingham Palace as a tourist, check out here:
One of the users wrote, "just bringing back the picture of Meghan Markle sitting outside of Buckingham Palace as a kid because it still messes with my mind that little prince harry was probably chilling in there while she sat in front of her future"
she really got the bag and flipped it and tumbled it pic.twitter.com/sXlNROZe7S

— . (@curatedbymike) May 19, 2018
#That expression
— heartbeeps (@hrtbps) May 19, 2018
Stay connected to Laughing Colours for more such updates.