This week was not as crazy as the last one. But we got a good bunch of pictures that kept the internet busy throughout the week. And anyway, nothing goes viral on the internet like a fake, photoshopped picture. So weird, right? Priyanka Chopra and Nick Jonas continue to be the hottest couple this week. Suhana Khan is star kid shining once again. And boy… we have no words for Sonali Bendre. What a beautiful, beautiful woman. Well, without further adieu we present to you the five most viral pictures of the past week.
Priyanka Chopra and Nick Jonas' FAKE pic
The lovebirds were in Singapore where Nick was scheduled to perform at a concert. In the green room, Indonesian singer Afgan posed with both of them, separately, and clicked two pictures. Someone thought it would be a great idea to edit out Afgan, merge the two pictures and make it seem like PeeCee and Nick are posing together. Well, as long as they did not hurt anyone with photoshop.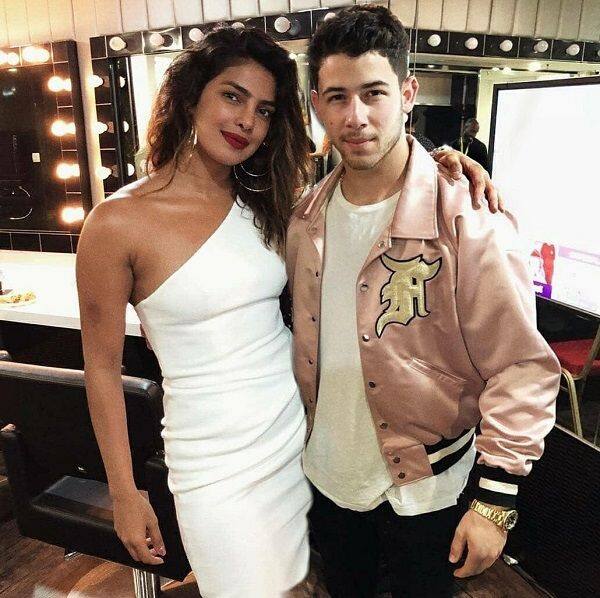 Suhana Khan's Venice holiday
A fan page of the gorgeous Suhana Khan posted a picture of her soaking in the Venice sun with her friend. And it is not possible that Shah Rukh Khan's daughter's new picture will surface and it won't go viral. The internet is still not over her Vogue photoshoot BTW.
https://www.instagram.com/p/BmOI_OXhCzh/
Sonali Bendre's bald and beautiful look
https://www.instagram.com/p/BmFeJ02FPWj/
The beautiful actress posted a #positivevibesonly picture on Friendship Day. Sonali took to Instagram and posted a picture where she is sharing the frame with her friends Sussanne Khan and Gayatri Oberoi. The new picture also updates us that Sonali, who was sporting a pixie cut for the past one month, had to get rid of all of her hair because of her treatment. Bold and beautiful.
Ranveer Singh's selfie with Kapil Dev
Ranveer Singh will be essaying the role of Kapil Dev in his upcoming film '83. The movie charts the journey of Indian cricket team which lifted the world cup trophy for the first time in 1983. Ranveer has already begun prepping for the film. And guess who was with him for the same? None other than the God of Cricket Sachin Tendulkar. Ranveer and director Kabir Khan were at Lords when they met Sachin Tendulkar and couldn't help document it all. Thanks to that, we have pictures of them having a hearty chat about the stadium while catching a match.
Varun makes it Instagram official
https://www.instagram.com/p/BmF2N6jgK3_/