Today, it has been 20 years since the release of Kuch Kuch Hota Hai. The Dharma Production venture, which marked the beginning of Karan Johar s directorial career, was a blockbuster hit. Even today, as the movie airs on television, movie lovers sit back and try to watch a couple of scenes be it the Aarti scene where Tina, played by Rani Mukerji sings the hymns or the Rahul is a cheater moment. But there is one scene that also gets me emotional, when Kajol tries her best to fit into Rani s shoes but she is made fun of. While it is merely a scene in the movie, that moment is loaded with trivia.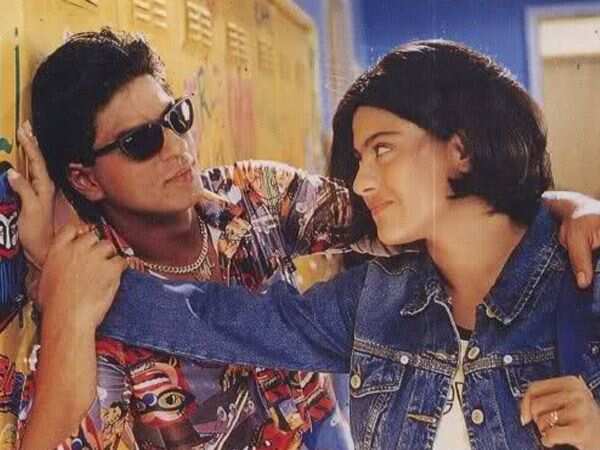 The biggest one is that the scene features Shah Rukh Khan laughing like a crazy person. While it is heartbreaking to see him react that way at Anjali s efforts, in reality, Karan Johar revealed that SRK found it difficult to laugh. The Badshah of Bollywood has difficulties faking a laugh in that scene.
I have to give you a little bit of trivia on Shah Rukh Khan. Shah Rukh Khan is possibly the finest actor I have ever worked with and is considered one of our leading movie stars and best actors. But ask him to laugh in a scene, he can t do it. He finds it very difficult to laugh naturally on scene. So we had many takes of just trying to make Shah Rukh laugh. It gets so exhausting that he laughs just out of exhaustion. Here he is banging the wall out of frustration because he just doesn t know how to laugh with complete conviction, he told Film Companion.
He also shared that in the scene which followed it wherein Anjali runs away crying for her attempt to look girly and Rahul reaches to pacify her caused a two-hour debate on the sets. Karan shared that initially, Rahul, Anjali and Tina were supposed to share a group hug. However, on screen, Rahul hugs Anjali while holding Tina with his other hand as she makes her way out of the two.
I have to tell you, onscreen and on paper, it was just considered a scene where Shah Rukh comes and pacifies Kajol and then Rani comes in as well, and then all three of them have a kind of a group hug situation and we move on. I got some kind of a weird thought at that time like what if he hugs Kajol and Rani wants to leave them for a moment and walk away, and he holds her hand. Now, we debated this for over two hours and we were losing light and Santosh Sivan (DoP) was losing his perspective, Karan explained.
The big debate was is Shah Rukh coming across as too evil? I think we overthought it because no one else gave it so much thought when the scene was finally played out. But I remember debating this for 2 hours because my father kept looking at his watch because we were paying by the hour for this location. Those were the days we were a much poorer film economy. Shooting abroad was a huge deal, he added.