If there's any couple we are shipping hard right now, it's our desi girl Priyanka Chopra and her pardesi babu Nick Jonas. A romance that apparently sparked after their MET outing together last year, #Prick is brewing right now more than ever. Take their recent and numerous dates, hand-in-hand if I may add, in account and you'll know what I'm talking about. And if that is not convincing enough, the duo often indulges in some Instagram PDA, exchanging hearts/kisses and to say that 'we dig it' will be putting it timidly!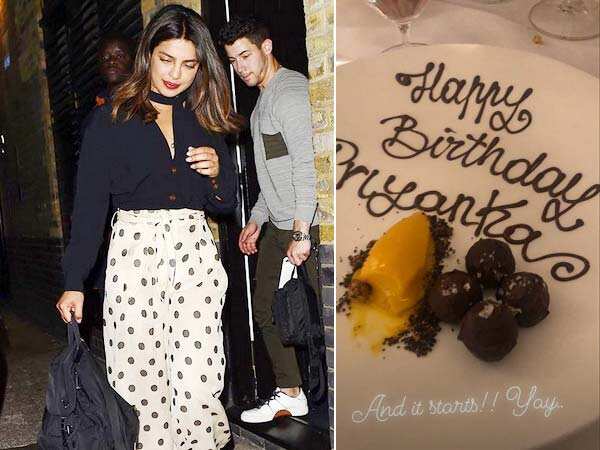 I mean remember her birthday date, that later turned into a double date with Sophie Turner aka Sansa Stark and Joe Jonas?  They were seen coming out of an up-top restaurant in London, smiling ear-to-ear and giving fans worldwide major relationship goals. Like that wasn't enough, the fact that the love-birds do not give a damn about naysayers who have all the time in the world to diss their age difference makes them our favourite celeb jodi!
Think I'm making this up? Well, you wont be thinking so for long because Jr Jonas recently posted an Instagram story feature his boo along with a side-view Sophie with a message to all the haters out there. He shared a candid snap of her from her birthday and wrote, "Blocking the haters out like…"
https://www.instagram.com/p/BlcdcNCA47m/
Earlier, Priyanka had opened up about her relationship with Nick, his visit to India and how the two are learning new things about each other. She told People.com, "We're getting to know each other and I think it was a great experience for him. It was really beautiful. He had a great time. That's what he said. I think he really enjoyed it." I don't know about you but I can't wait for their next cycle-ride, out in the city!