Just one look at Priyanka Chopra and Aishwarya Rai Bachchan's latest outings might be enough to burn a hole in our pockets. While the Bharat actress is currently chilling in New York after all her Quantico promotions, Aishwarya is gearing up to walk the red carpet at the Cannes Film Festival. And since they are a part of this big, bad, glamour world, they have to ensure that they don't go wrong anywhere.
From picking high-end brands to paying an exorbitant amount for the same, these ladies never leave any stone unturned when it comes to their fashion outings. So was the price tag on Priyanka Chopra's floral pantsuit heavier than that of Aishwarya Rai Bachchan's handbag? These ladies sure have something in common apart from the Miss World crown that they shared, and that's their love for everything costly and sophisticated. Let us elaborate further on that…
Priyanka Chopra
This oversized silk floral print pantsuit by Emilio Pucci is pretty expensive. The mere tunic top costs Rs 94,800 and the pants cost another Rs 94,800. So if you calculate its entire cost of the outfit, it comes to Rs 1,89,600 approximately. Pretty high for such a simple attire, right?
Aishwarya Rai Bachchan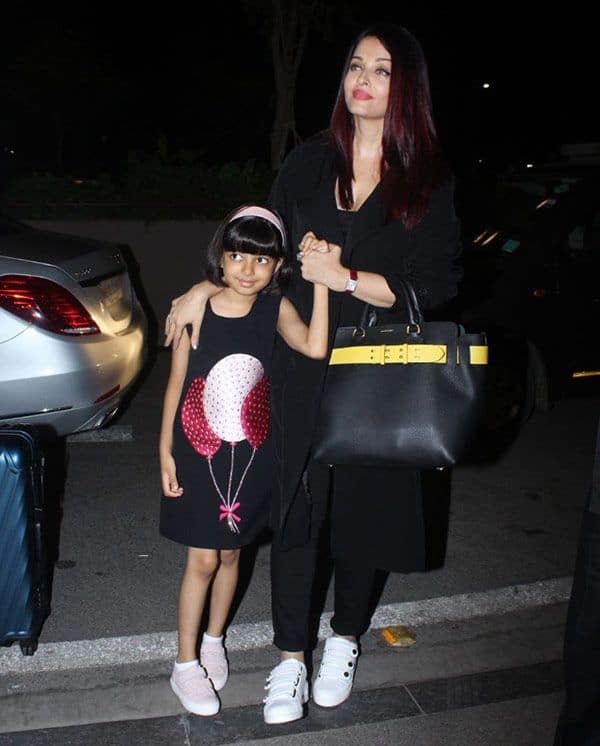 The medium-sized leather belt bag from Burberry, that Aishwarya Rai Bachchan chose for her recent airport outing, comes close to the cost of Priyanka Chopra's floral pantsuit. The chic looking black bag will cost you Rs 1,54,228 approximately. For a bag as small as that, this is quite a huge amount. But then again, she's a diva and such ridiculously priced possessions are made for her.