Taapsee Pannu, initially the Tollywood actress who made her recent debut in Bollywood and managed to give a hit opened about her relationship status on a recent talk show at Zoom TV. This actress has given quite a lot of hits in the Bollywood industry. She was not seen in a major role in all the movies but her acting and performance always stood out to make her notice amongst the audience.
On a talk show with Renil Abraham, 'Open House With Renil', the star opened up about her love life. Her boyfriend is a Danish Badminton player and Olympic silver medalist 'Mathias Boe'. The actress also mentioned that she is "pretty proud of him."
We know that this might come to you as a shock. We were quite shocked too, to know about this. In a recent interview with Renil, Taapsee opened her heart out and told her fans and media that she's happily dating the Danish Badminton player. The actor seems to be fully in love with her boyfriend.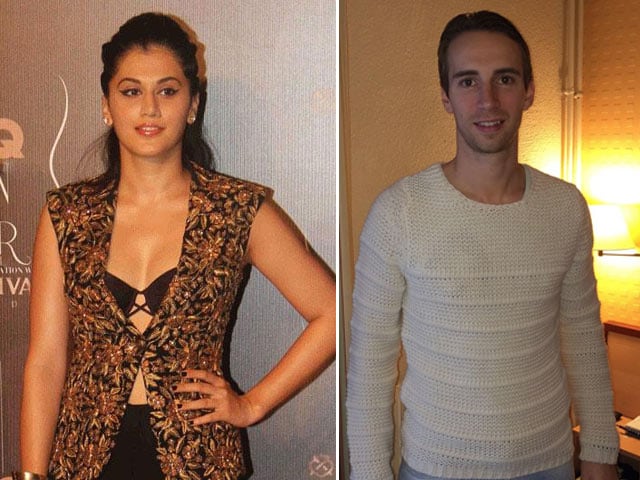 Though, she didn't talk about her equation with her boyfriend. She only mentioned about him in the talk show and nothing else.
One being asked about her relationship status on the show, Taapsee replied, "tni aasani se bata dena hota toh what's the fun…there has to be some mystery around it…" And initially, she spilled the beans and said, "I have been playing squash but I do like badminton quite a lot," and started to blush a little.