Tiger Shroff in a Sanjay Leela Bhansali film. Now that sounds interesting. If the latest reports are to be believed Tiger is in talks with the filmmaker to star in his next movie. While the name of the filmmaker is enough to generate excitement, what makes it more interesting is that the movie will be based on a book by acclaimed author, Amish Tripathi. It would be a major shift for Sanjay Leela Bhansali as in his last three movies the male lead was played by Ranveer Singh.
Mumbai Mirror quoted a source, "Contrary to speculation, the book in question is not The Immortals of Meluha but along similar lines. It is yet to be released and could hit the bookstores around the same time as the film's arrival if everything falls into place. SLB and Tiger have had several meetings on the subject and both are keen to join hands with Amish on what will undoubtedly be one of the most-talked-about projects in recent times. Tiger is yet to give the nod given his packed schedule, but is trying to work out the dates as he doesn't want to lose out on the opportunity of working with one of his favourite directors."
Well, Tiger Shroff to work in a Sanjay Leela Bhansali film – that thought alone has a good ring to it. We will be eagerly looking forward to this project by the director if it materialises.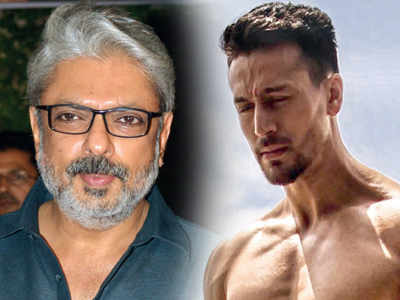 While this was quite an exciting news in itself, Tiger already has a line up of movies that one should be looking forward to. We have Student of the Year sequel coming out soon, which is Tiger's first collab with Dharma Productions, and hopefully more to come. He also has the Rambo remake, which was announced at the 2018 Cannes Film Festival. He will also be teaming up with his idol Hrithik Roshan for a YRF dance-action film. And not to forget the second sequel of Baaghi, that was announced even before the release of Baaghi 2.