Nick Jonas made headlines today morning when his ex-girlfriend, Delta Goodrem revealed she was devastated after his affair with Priyanka Chopra. The Australian singer had started dating Jonas in 2011 but their romance fizzled out in 2012. The duo stayed in touch with each other over the years and Delta, at some point, even wanted to reconcile with her former beau. The former couple had even met in LA, earlier this year, where Nick revealed to her how things are getting pretty serious between him and PeeCee. She was shattered after hearing the news and it was only natural. While his family is delighted to see Nick and PeeCee together, his ex-girlfriend, is heartbroken with these recent developments.
The couple had a mutual separation in 2012 where they decided to stay friends. Nick and Delta still follow each other on Instagram and that's the sign of a healthy and mature relationship these days. But wait a second, The Voice Australia judge even follows his current flame, Priyanka Chopra, on social media. Yes, you read it right. Delta follows Priyanka, among other Hollywood stars on Instagram, and we wonder if she started following her after Nick's revelation. Or was she a PeeCee admirer from before? But sadly, the Quantico actress doesn't follow her back. Priyanka, with her limited number of 'following' people, doesn't follow Nick's ex. Is it intentional or did it simply skip her mind? We will let the actress answer it.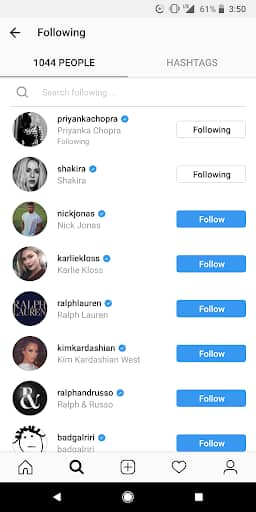 The reason why Delta is so sad with the fact is because she thinks its futile to compete with Priyanka. A source revealed to Woman's Day, "Delta was left heartbroken. She feels she can't compete with a hottie from Hollywood, whose best friends are royals." Nick started dating Delta when he was just 19-years old and she was 27. Seems like older women have always fascinated him and age is just a number for these Jumanji actor.