Race 3 has set the box office on fire. Now that's stating the obvious. Everyone knew as to that's what the box office will look like as it was an Eid release with Salman Khan in the lead. In fact, such is the might of this Blockbuster Khan on the box office that no one wants to compete with him even after a week of its release. So, on June 23, there are no Hindi movie release scheduled yet. And that was Hollywood's cue to slot a few films on that day and they did so with Incredibles 2 and Ocean's 8.
Now both these film have a legacy. The Incredibles released in 2004 and was the biggest hit of that year. It took the makers 14 years to devise a sequel. Incredibles 2, thus, has a great responsibility of making it count at the box office because its predecessor had apparently ended a dry spell in Hollywood, when it had released. The suited guys are back and it is expected to create the same magic. Initially, the makers wanted to be courageous and decided to release it alongside Race 3. But better sense prevailed and they postponed the release by a week. As for Ocean's 8, it's the reboot of the Ocean series but this time, it's an all-women crew out to carry out the biggest robbery. The film opened tremendously well in America, taking the top spot in the opening weekend. Now, it remains to be seen how India perceives it because the series, with men in it, is pretty popular here.
Know a little bit more about the films right here..
Incredibles 2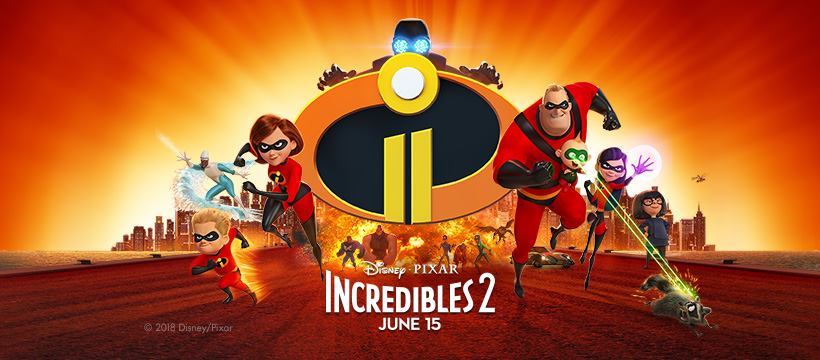 Director: Brad Bird
Star cast: Craig T. Nelson, Holly Hunter, Sarah Vowell, Huck Milner, Samuel L. Jackson
Synopsis: Bob is a house husband this time round while Helen is doing all the saving the world jazz. But it isn't as easy as it sounds. While Violet and Dash are a handful, baby Jack's emerging superpowers are a big concern. And then comes a wicked villain to end it all.
Ocean's 8
Director: Gary Ross
Star cast: Sandra Bullock, Cate Blanchett, Anne Hathaway, Mindy Kaling, Sarah Paulson, Awkwafina, Rihanna, H elena Bonham Carter
Synopsis: Debbie Ocean has been planning the perfect heist for four years and assembles a team of women who can help her achieve that. But will it be that easy?