Few hours ago, we told you that Nick Jonas and his folks are coming to India to meet Priyanka Chopra and her family. And here they are! The Jonas family has landed in Mumbai and we have the first pictures for you right here. After a rushed engagement, the families of both Priyanka and Nick are coming together to meet in India. We already knew that PeeCee is throwing a big Bollywood party on 18th, and it is apparently a post-engagement cheer. And we have our bets placed on the fact that the power couple will now make it official. The rock on the actress' finger has made enough headlines, more so after we got a clear picture of it from Manish Malhotra's party.
International media is reporting this meet as the one tradition before the wedding. It is not long before Priyanka and Nick take their whirlwind romance to the next level. As per our sources, the wedding in due in October. "Nick Jonas and his immediate family are traveling to India this weekend to attend an engagement party hosted by Priyanka's family. It's going to be the first time that their families intermingle and get to know each other. It's a tradition for them to meet before the wedding and Priyanka's family insisted on hosting the Jonas family in their country," a source was quoted by E! News. 
We'll get you minute-by-minute updates from the Chopras and the Jonas. Meanwhile have a look at the cheerful pictures of Nick Jonas and his parents at the airport…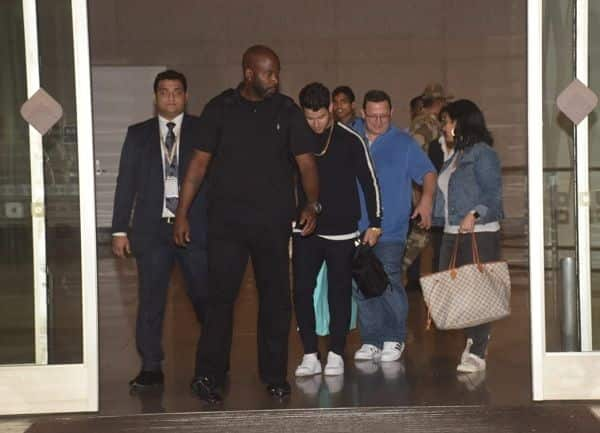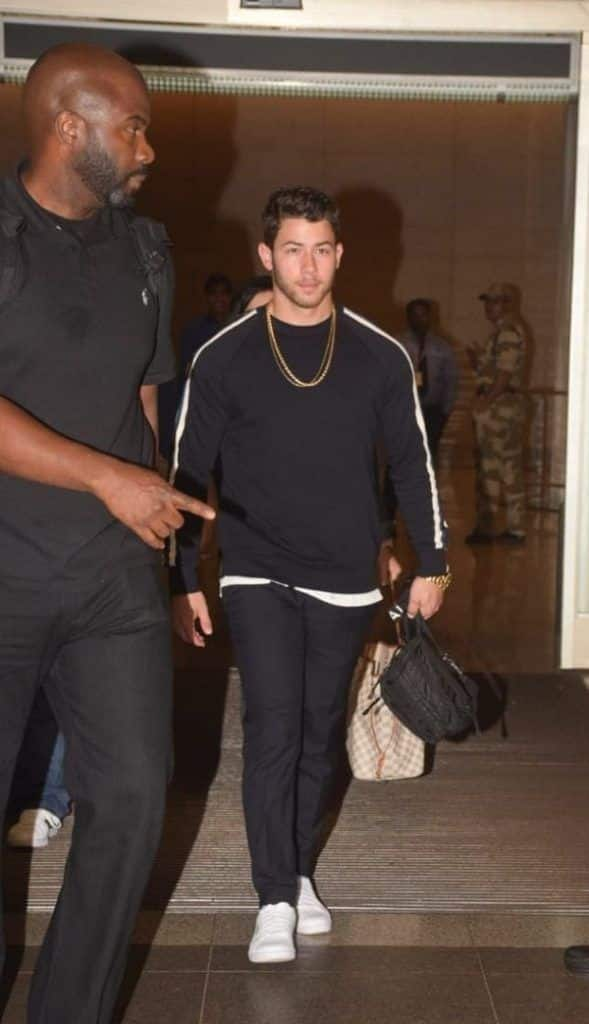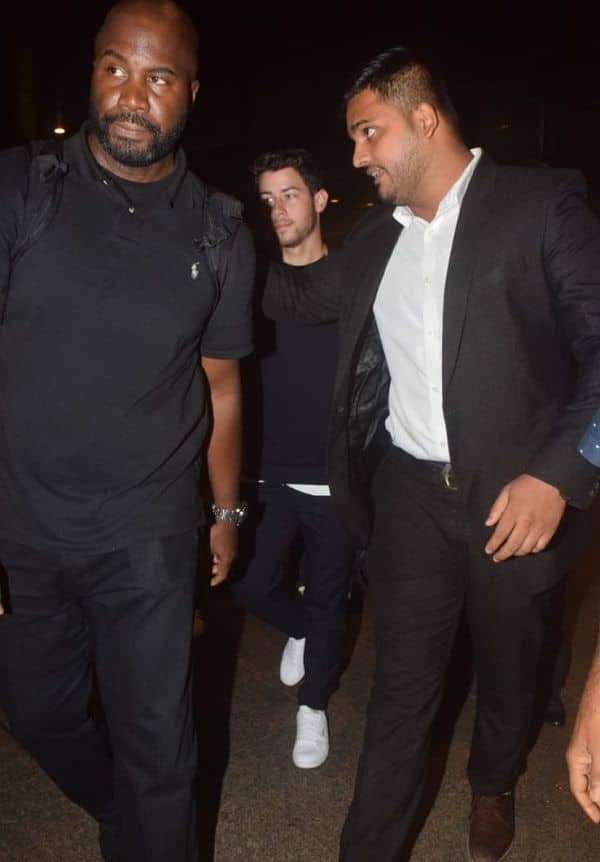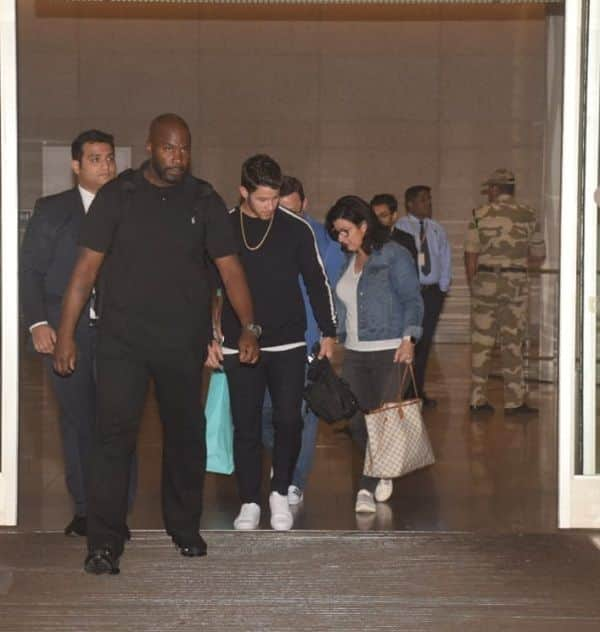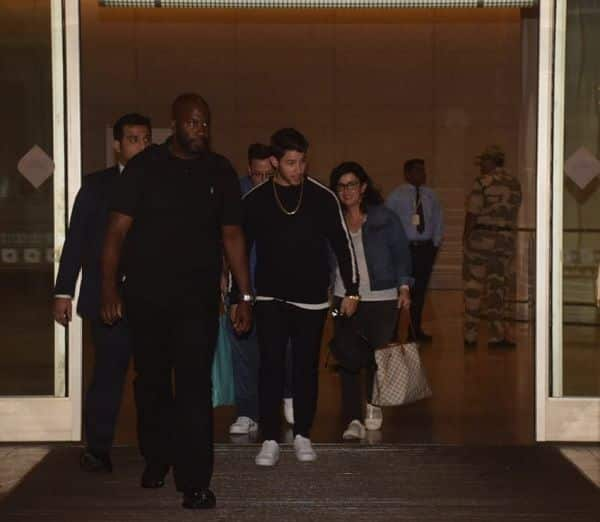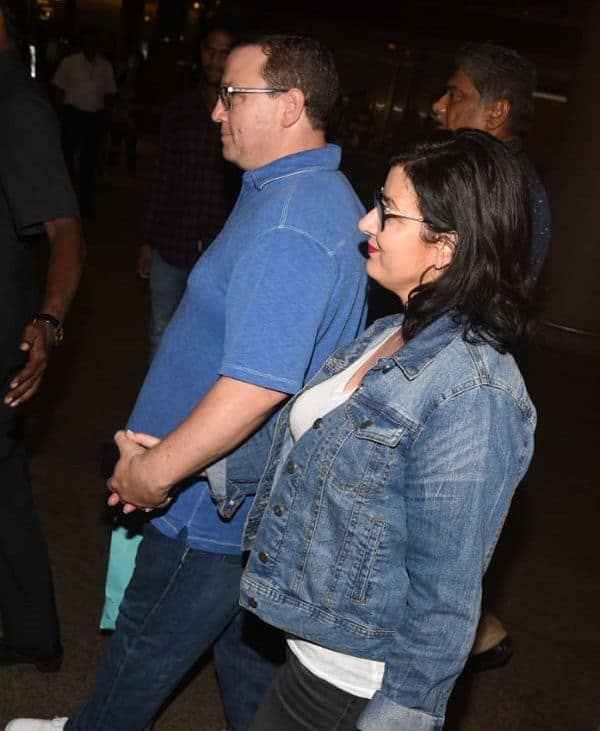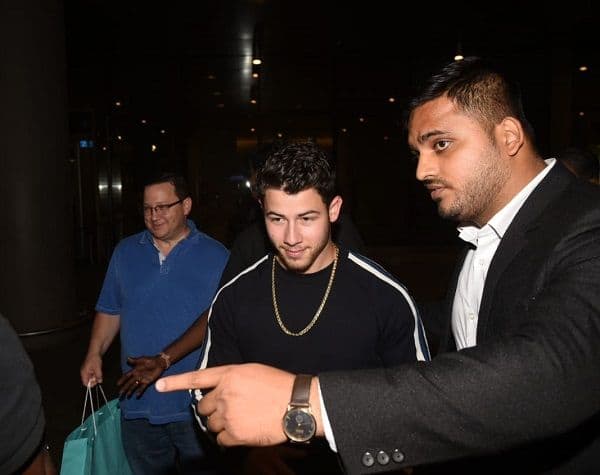 Grapevine suggests it will be a desi wedding for the couple. "Priyanka wants everything to be traditional to respect her family's values, and definitely an Indian wedding. Priyanka and Nick are excited for everyone to meet and to celebrate. Everything is very secretive but guests are expected to head there starting tomorrow. All of the plans are moving quickly and Priyanka and Nick do not want to have a long engagement," the source was further quoted saying.