The second season of Karan Johar's radio show named, Calling Karan, has also emerged to be successful, just like the first one. The entertainment quotient of the show is high enough to keep fans coming back for every episode. Well, in the latest episode, Karan made a revelation about his wedding. No, no…Nothing to be excited about. The ace filmmaker-turned-radio show host only hinted about the kind of wedding that he would want.
46-year old Karan, a single father of two children, still remains one of Bollywood's most desirable bachelors. Well, we don't know if wedding bells are on his mind or not but we do know what his most special day might look like if it was to happen in near future. When asked about which was the coolest wedding, KJO said, "I think Anushka and Virat's. Dream wedding. I almost like wanted to like – not that it's possible – but I really felt like I wanted to get married when I saw those images. Just the video of her walking towards him, just made my eyes go all moist. I felt that very 'Aww' kind of moment when I saw it. And that rarely happens to me, I'm quite cynical about these things."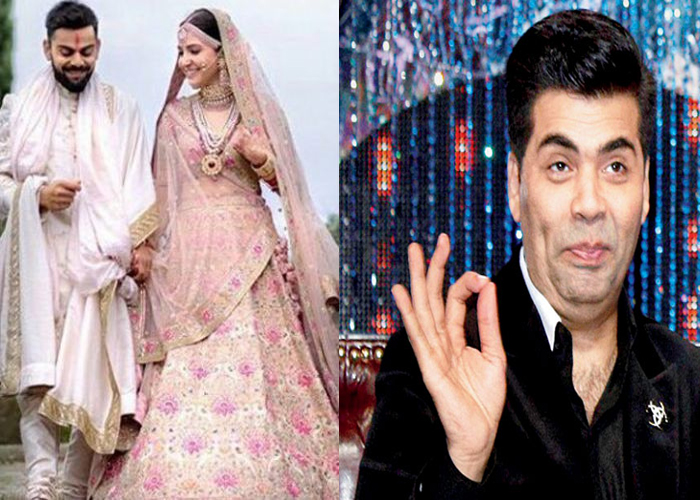 Karan also added that he would not prefer a private wedding and will rather have a "social media flooded" wedding. "Why not? Show it if you have it," he said.