Ayan Mukerji's Yeh Jaawani Hai Deewani will remain a cult film for the youth for years to come. From the stunning locations of Himachal Pradesh to the chart-buster songs and gamut of emotions, the film is a winner for generations to come. There are so many emotional scenes between Deepika Padukone – Ranbir Kapoor that are so true to life. The film deals with the complexities of unrequited love, friendships, passion and dreams in a light-hearted by philosophical manner. Yeh Jaawani Hai Deewani gave us goals like no other. Today, the film completed five years and Karan Johar shared a nostalgic post about it. Here are five things that the film popularised and is loved for till date amongst viewers…
Destination Wedding

Prior to Yeh Jaawani Hai Deewani, weddings were held at marriage halls while the well-off opted for lavish banquet halls. However, destination weddings became the 'IT' thing after the film. The rich and upper middle class started aiming for weddings in popular tourist spots like Goa, Udaipur or Jaipur. From theme pre-wedding festivities to well-choreographed sangeets, Yeh Jaawani Hai Deewani set wedding goals for would-be couples and their parents. With marriage of a child being a huge expense for any average Indian parent, Yeh Jaawani Hai Deewani made things a little more difficult or maybe not.
Love for travel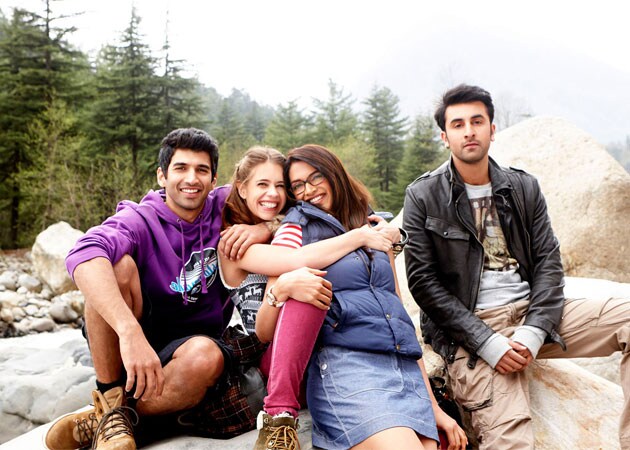 Okay! It was Zindagi Na Milegi Dobara that gave us the goal of planning that dream getaway with our friends but if there was a film that explained the spiritual importance of travel, it was Yeh Jaawani Hai Deewani. In the rom-com, Naina (Deepika Padukone) starts loving and living her life after that trip to Manali. She gains in confidence and becomes more outgoing. It also proves that you need change do something radically different from your true nature to make people like you. Remember, the dialogue when Bunny (Ranbir Kapoor) tells Naina (Deepika Padukone) that she is a cool chick however she is.
Life is all about passion

In the film, Kabir/Bunny is not interested in academics but is extremely passionate about travel. He is shown as someone who makes a successful career for himself by pursuing his dreams. Yes, he does not lead a routine life but surely an exciting one. This is one of the biggest contributions of the film. It told many young people to chase their dreams and work for them.
Beauty grows as you grow old

One of the best dialogues of the film is Tum Pehle Bhi Itni Khoobsurat Thi Yaa Waqt Ne Kiya Koi Haseen Sitam. Bunny (Ranbir Kapoor) and Naina (Deepika Padukone) are sitting by his gorgeous water body in the resort when he tells her that she is prettier than ever. It is so true that people look better when they're in their prime.
Friends do have ugly fights!
One of the tumultuous scenes is the one where Bunny realizes that  Avinash (Aditya Roy Kapur) isn't doing great in life. They have a nasty fight but patch up realizing how much it is upsetting Aditi (Kalki Koechlin). All our relationships are not perfect and YJHD proved so.