The sequel to 2016's Happy Bhag Jayegi titled Happy Phirr Bhag Jayegi releases tomorrow. It promises to double the fun we had while watching the first one. The original made for a great watch thanks to a great cast and some really good one-liners. Does the sequel match up to it? Well, we are done watching the first half and can say it may not have double the fun as of now, but it is definitely funny.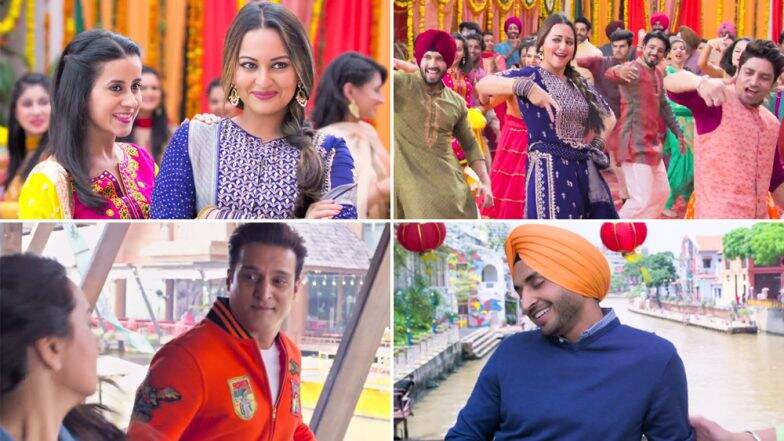 To begin with, the sequel starts from where the first film ends. Happy (Diana Penty) and Guddu (Ali Fazal) are now married. Guddu is invited to China 'with wife' to sing at a function there. They reach Shanghai but someone else reaches the venue that they are supposed to go. And that other person is Harpreet Kaur aka Happy (Sonakshi Sinha). So these group of Chinese underworld gang want the first Happy to blackmail Bilal from Pakistan ( which was played by Abhay Deol in the original) to make his father Javed, who is in power now, to honour a contract that they struck with a Chinese company. But unfortunately, they capture the wrong Happy. Add to that the old favourites Bagga, Usmaan Afridi and new addition Kushwant Singh (Jassie Gill). After a lot of chases, Harpreet realises someone in her team is not on her side.
The funny one-liners are the lifelines of the first half. Plus, Jimmy Sheirgill and Piyush Mishra's banter make it a really fun watch. But a few jokes fall flat and some are even racist. We are done hearing 'Ye to saare ek jaise dikhte hai'.