Expect the unexpected when it comes to Kristen Stewart. The Twilight actress is serving on the predominately female Cannes Film festival jury alongside other Hollywood female celebs like Lupita Nyong'o, Marion Cotillard, Penelope Cruz and Bingbing Fan this year. The actress oozed confidence when she walked the red carpet wearing a mini dress with sparkling embellishments when she arrived at the premiere for Blackkklansman. She paired her chic look with nude lip color and black stilettos. But hey, that's not even the talking point here. It's the way she protested against the festival's 'no flats' policy that won our hearts in reality.
Kristen while walking the red carpet for the movie premiere posed for the shutterbugs for a couple of pictures and later removed her black stilettos to walk barefoot. Many believe this was her way to protest against the festival's policy of 'no flats.' It's an unwritten rule that women must wear heels on the red carpet at Cannes.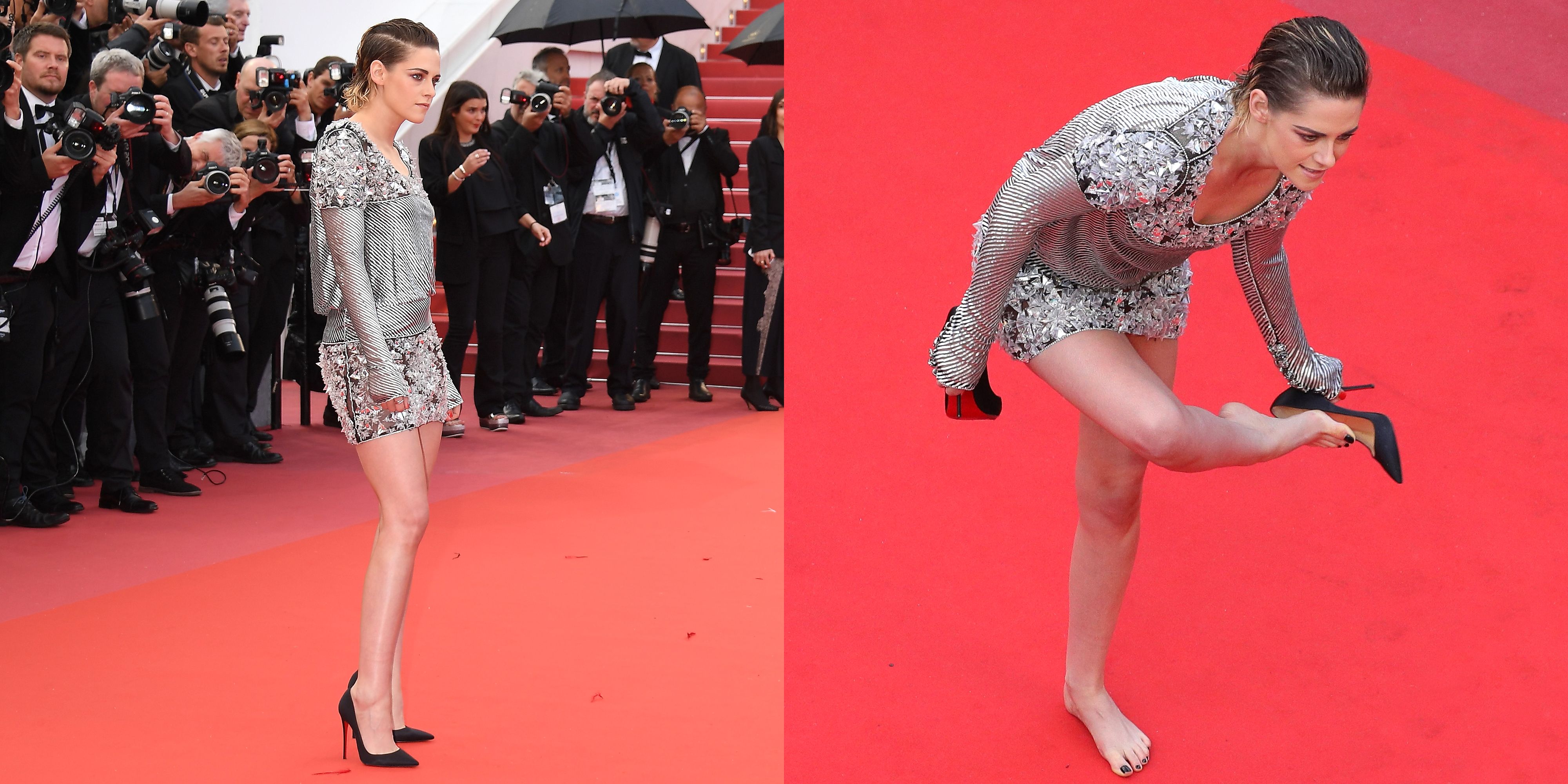 The actress had previously spoken about this weird rule after a group of female attendees were reportedly turned away at the premiere of Carol in 2015 for wearing flat shoes. "There's definitely a distinct dress code. People get very upset at you if you don't wear heels or whatever" Kristen told the Hollywood Reporter in 2017. She continued, "I feel like you can't ask that anymore, but it's still a given. If you're not asking guys to wear heels and a dress then you can't ask me either."
#Cannes2018 juror #KristenStewart took off her heels to protest the festival's 'no flats' policy. Receives rousing response from netizens!

She was attending the premiere of #SpikeLee's #BlacKKKlansman. pic.twitter.com/WRXZxp8ca7

— Surendhar MK (@SurendharMK) May 15, 2018
It's great for an actress, who's also a jury at the festival to protest so openly about an issue that's disgracing in a way for women. Kristen rose to fame when she starred in Twilight trilogy, series of books by Stephanie Meyer. She is currently dating Victoria's Secret model Stella Maxwell, 27, who she was first linked to in 2016.